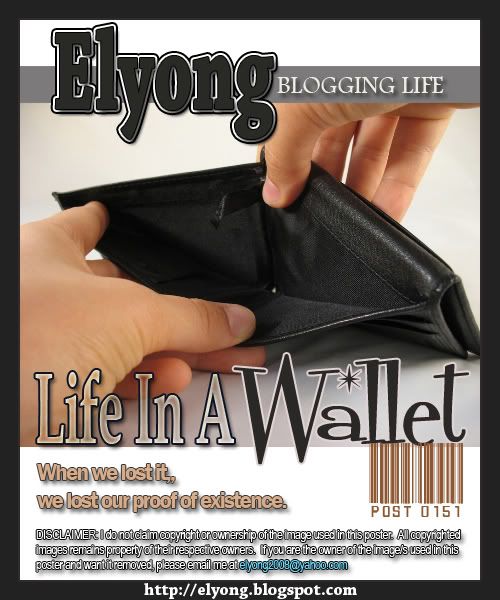 My work allows me to travel. If there is an available submarine for public transport, I must have used it already.
I took a bus in my recent trip to my area of assignment. It was night time. After a few hours since we left the bus terminal, the lady carrying a baby seated at the back next to mine found out that her wallet was gone. She cried.
The other passengers told her that she must have lost it back at the terminal. They thought that one of those vendors who went inside the bus stole her wallet. But, the lady was pretty sure that she lost her wallet inside the bus. The last time she remembered holding her wallet was when one of the bus drivers (there were two drivers, they drive alternately) checked her bus ticket. The bus was already moving that time.
Insinuating that one of the passengers stole her wallet, she pleaded to all the passengers that her wallet be returned to her. She said that she and her baby needed that money. She also has important documents inside the wallet including all her identification cards.
It reminded me of my friend who also lost her wallet. All her identification cards and many important documents were in that wallet. It took her 6 months to get a replacement of the lost identification cards but not all. Many of her important documents were gone forever.
For the sake of convenience, we carry with us important documents. Most of the time, we placed them inside our wallet. It is like putting our proof of life inside that little container. When we lost it, we lost our proof of existence.
I only have a few things in my wallet – cash, credit card, ATM card and one (1) identification card. No documents and other stuff. Everything is replaceable.
.