When Going To Church Becomes An Obligation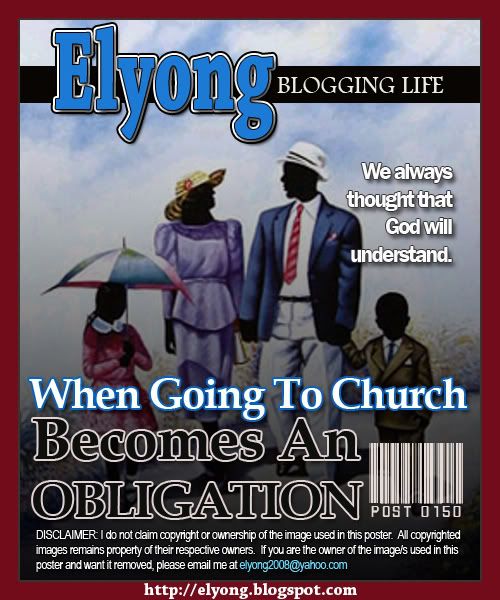 I would have to agree that going to church was an obligation when we were young. Back in time when we were clueless about faith and God, we followed our way to church as ordered by our parents.
Time will come in a person's life when faith in God is a choice. Worshipping Him is voluntary and not anymore forced. This should be the time when going to church is not anymore an obligation to fulfill, but a display of love and gratitude to God. Being grateful to Him for everything He has done becomes a person's way of life.
For whatever reasons, our priorities change in time. We look at things differently. What is important before becomes less essential now. Whenever there are changes, most of the time, our faith in God gets the first blow. We always thought that God will understand.
For some people, going to church is not anymore significant and important, God will understand, we thought. Some people may still go to church, but the reason being is not anymore as it should be. It now becomes and obligation, a religious tradition and duty to fulfill.
.