A perfect place for Imperfect People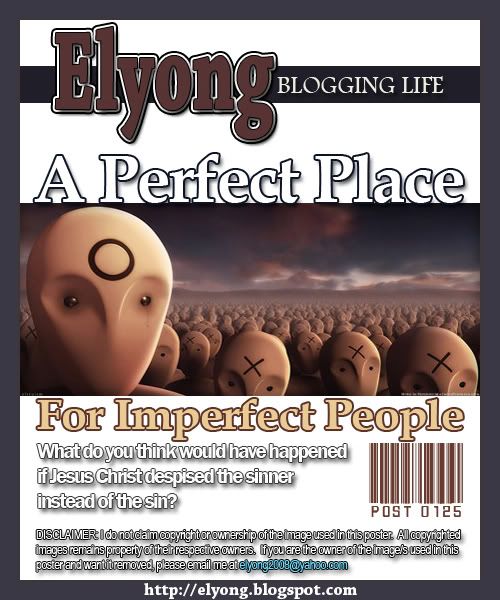 Most of us have probably heard of church leaders banning politicians who would support the Reproductive Health Bill from taking or observing communion in the Catholic Church.
Similar issues like this, banning alleged sinners, also happens in other churches other than Catholic.
From what I understood, Jesus Christ came for the sinners and not for the sinless and holy.
If this is the case, why would the church prohibits sinners from participating in the activities and rituals in the church? Why would the church drive away sinners? Would it not defeat its purpose?
I remembered my friend when he was starting a group, a church. I was part of how the church was conceptualized. My friend saw the church not just as a place of worship but also as a healing place. It is a place for the wounded similar to a hospital where people come for healing.
Based on what he saw, we coined the slogan "A perfect place for Imperfect People".
A friend of his, who would have wanted to support him and the planned church, reacted to the slogan. She said she would not want to be a part of a group of imperfect people.
What do you think would have happened if Jesus Christ despised the sinner instead of the sin?
.