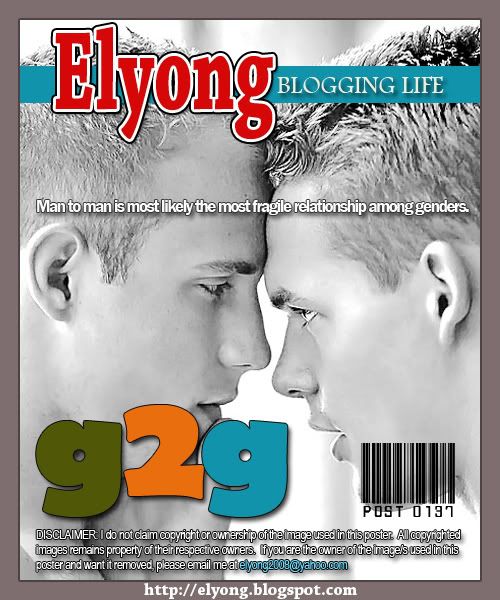 When I visited a gay friend, I was amused that his uncle is also gay. His uncle was more effeminate than him.
During that time, my friend was whining over his break-up with another gay man who happens to be from the province I came from.
His uncle was a bit annoyed of him whining over another gay man. According to him, a gay man should not expect much from a gay to gay relationship. One should be ready when time comes that his gay partner would find another man or worst another gay man (until now I don't understand why another gay man was worst).
According to his uncle, he never had a relationship with another gay man. All of his relationships involved straight men. Loosing his man for a woman is less painful than loosing a partner to another man or gay man.
Man to man is most likely the most fragile relationship among genders. A gay man is still a man. According to studies, a man is a visual person, easily gets stimulated by what he sees.
I supposed woman to woman relationship is stronger than relationship that involves men. Most, if not all, lesbian relationships that I know lasted longer than man to man.
Relationships that involve men (man-woman, man-man) should go beyond physical attraction. That is the only way, I guess, you can keep the man in your life.
.