Eight Reasons Why Santa Claus Cannot Be A Man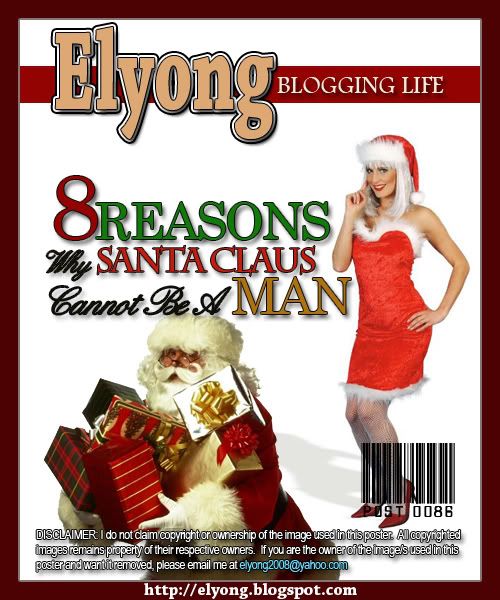 I read a funny article from the
web
and it gives reasons why Santa can't be a man. Here are the reasons:
Men can't pack a bag.
Men would rather be dead than caught wearing red velvet.
Men would feel their masculinity is threatened having to be seen with all those elves.
Men don't answer their mail.
Men would refuse to allow their physique to be described even in jest as anything remotely resembling a "bowlful of jelly."
Men aren't interested in stockings unless somebody's wearing them.
Having to do the "Ho Ho Ho" thing would seriously inhibit their ability to pick up women.
Finally, being responsible for Christmas would require a commitment.
The last reason has to do with commitment issues. Why is it that they always co-relate men with commitment issues? Is it really true that men are less committed than women?
.