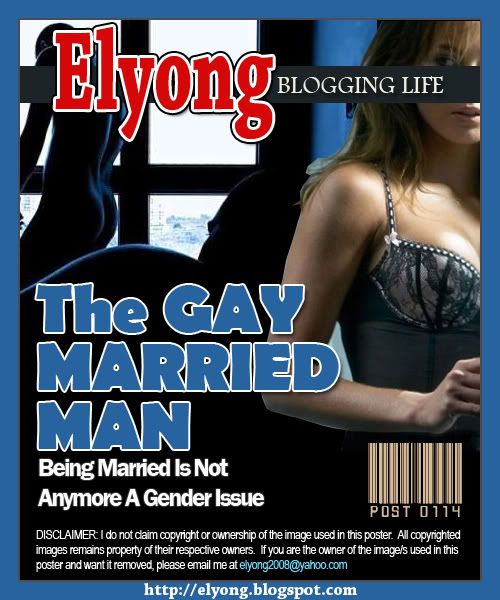 I have a friend who openly talks about his lifestyle and relationships with boys, however shallow they are.
He is gay. He is married.
Life is a choice. We live according to however we want our life to be. We all have different needs to fulfill. To belong to someone, to a family and to have families of our own are just among the many hungers we strive to feed.
Straight or not, we feel the same way. Straight or not, we have reasons for getting married. Straight or not, faithfulness is one of the foundations of relationships especially in marriage. Sexual urge should not be an excuse to break that foundation.
What she doesn't know won't hurt her is probably his perception.
I have no issues about being gay and married. Being married is not anymore a gender issue.
When a person gets married, he gave up his right to have intimate relationships with anybody, man or woman.
Temptation may surely come. We may not be able to consistently resist pull, but indulgence should not be a lifestyle.
.