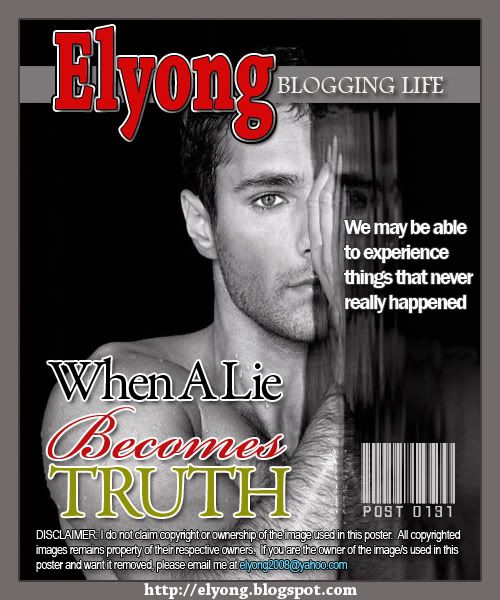 There was an incident that happened to me many years ago that I thought too shameful if known by most of my "good friends". Part of the story was also very interesting to share because not many had experience it in their lives. So when there were opportunities I could share the experience, I tell the story differently.
Why the story happened may not be a problem, but the "how" it happened may raise the eyebrows of some people. So, I fabricated a story of how it happened. Beautifully crafted story, a mix of truth and lie of how it happened to fit with the "why" part of the story.
The redesigned story is now the "story" of the incident. I kept on telling the story for many years and every time I relate the story, the fabricated part started to form an image in my mind. That image became constant because I never changed the fabricated story.
What I noticed is that, I, myself started to believe the lie. I thought the fabricated part of the story really happened. Most of the time I forgot that I just made it up many years back. It now seemed real to me and that the fabricated part actually happened. The image that would flash my mind when I think of the redesigned story is very vivid.
This experienced taught me how powerful our spoken words and how rich out imagination can get. We may be able to experience things that never really happened.
.