Finding A Conducive Place To Pray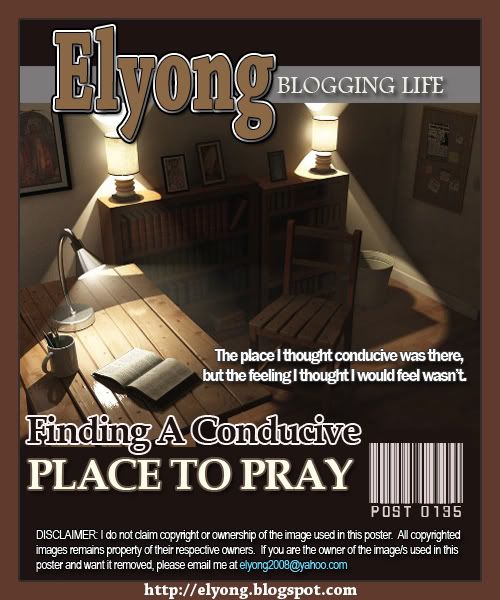 Anyone can pray anytime of the day, in any place a person wants. Some people do it while doing other things, while others would set aside a time for prayer. There are also people who would find a special place that would separate them from the environment they were used to.
There are times when I long for a special place to spend time with God and pray. Some place quiet and far from any form of distraction. I thought I can focus and pray better without the usual things that surround me. Most of the time, the environment I thought unsuitable was an excuse for me to have a more focused prayer.
When I was given a chance to have what I longed for, a place I had in mind where I can think better and feel better, I wasn't what I was expected to be.
The place I thought conducive was there, but the feeling I thought I would feel wasn't. Many times we justify ourselves for not being able to pray. We give countless external reasons, but the problem really was inside us.
.