The Flipside of Being Front Desk Personnel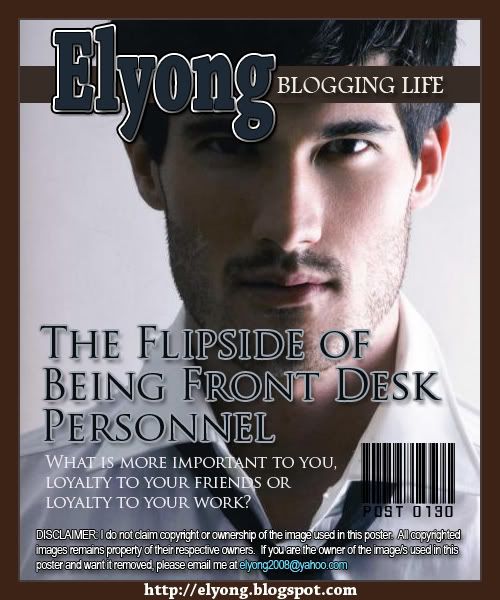 Entertaining guests you don't know may seem easy. Entertaining guests you know is easier, this was what I thought until I had a chat with front desk personnel at the hotels I stayed in my trips.
If you are the front desk personnel, what would you do if you know personally the guest checking-in with someone not his wife or husband?
What would you say if the guest you knew would ask you not to tell anybody especially his or her spouse about the incident?
What would you say to the spouse who is also a friend who comes to the hotel asking for his wife or her husband?
What is more important to you, loyalty to your friends or loyalty to your work?
.