And Lead Us Not Into Temptation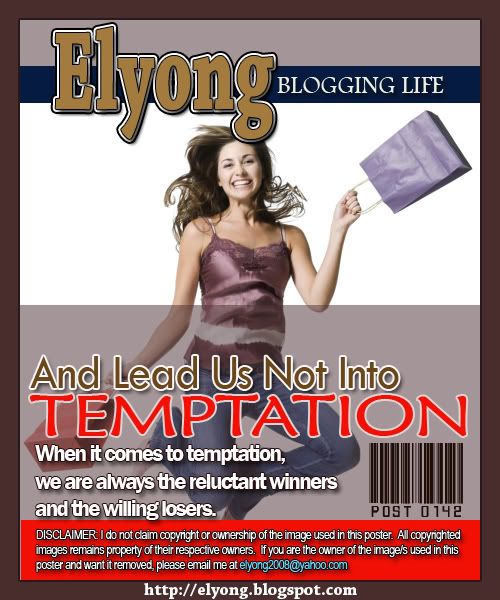 It is about getting something good but it's actually not. It's about feeling good for the moment and regret thereafter. It is about eating a poisonous chocolate. It is the apple in the Garden of Eden.
The Bible did not mention an apple neither does Adam nor Eve desired an apple. What was written in the Bible was a tree in the middle of the Garden of Eden, a tree of knowledge of good and evil. Adam and Eve wanted the knowledge of good and evil.
A person cannot be tempted on something the person doesn't want to have. Our desires set the path into temptation.
To desire something is normal. God even respects our desires and promises to grant them.
Delight yourself in the LORD and he will give you the desires of your heart. [

Psalm 37:4

]

Desire in itself is not bad; neither does the object of our desire. But when our desire and the object of our desire put together do not conform to the norms or our faith, our struggle begins. Whoever gives in is the loser.
When it comes to temptation, we are always the reluctant winners and the willing losers.
One way of resisting temptation is by avoiding it. PRAY.
.