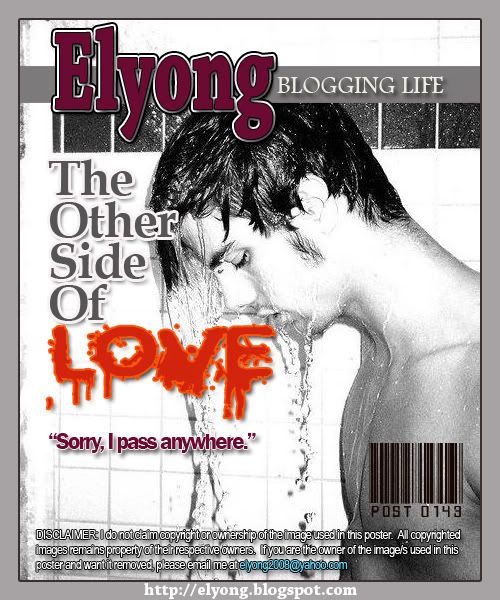 His name is J. He said that going into relationship with someone is not in his priority list. Although there are zealous suitors who regularly visit him in his workplace, he told me that he drove them away most of the time.
Suitors would take away my focus on my work, J said. I am afraid I might get fired because of them.
J was in a relationship two years ago. He got involved with one of his co-workers. Everybody in the hotel knew about their relationship. They would sometimes display publicly their affection for each other, but only when there are no guests around.
One day his sister came into the picture and took his boyfriend away from him. He was devastated. He let go of his boyfriend in favor of his beloved sister. If the girl wasn't his sister, he would fight for his love all the way.
Love has his own ways of entering into one's life. According to a friend:
At the entrance of my heart, I put a sign that says "No Trespassing." Love came by and laughed and said "Sorry, I pass anywhere."

Be careful, LOVE might pass by you no matter where it came from.
.