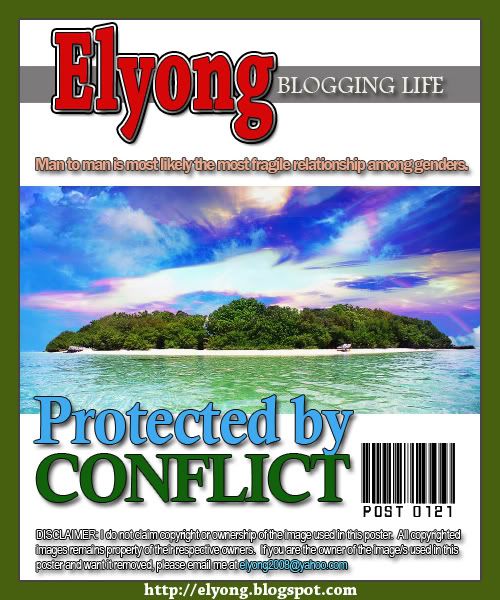 I may have forgotten the first time I ride a plane, but not the first time I fly with Seair.
It is an 18 seater plane I frequently ride going to Jolo, Sulu and Bongao, Tawi-tawi. It reminded me of the movie Jurassic Park, not because the plane is Jurassic but the size of the plane is almost similar to what was used in the movie.
Someone told me that the plane is safer than other commercial planes we have in the country because it knows how to glide, in case of engine trouble.
The plane took off. No warnings, no pre-take off instructions and orientation. I don't even know where the life jackets were placed and how do we get out of the plane, just in case. But everybody was calm, so I stayed calm. We were crossing waters; I know how to swim, just in case… I thought.
When we got off the mainland Mindanao and started cruising through the islands of the provinces of Basilan, Sulu and Tawi-tawi, I was amazed at how beautiful the islands are, breathtakingly beautiful. The islands in other parts of the country are no match to what I have seen. Nice and green, wonderfully shaped islands scattered around surrounded by white sand and blue crystal waters.
I am definitely for PEACE, but I could not help but thought of the conflict around these islands has somehow protected its natural wonders.
.