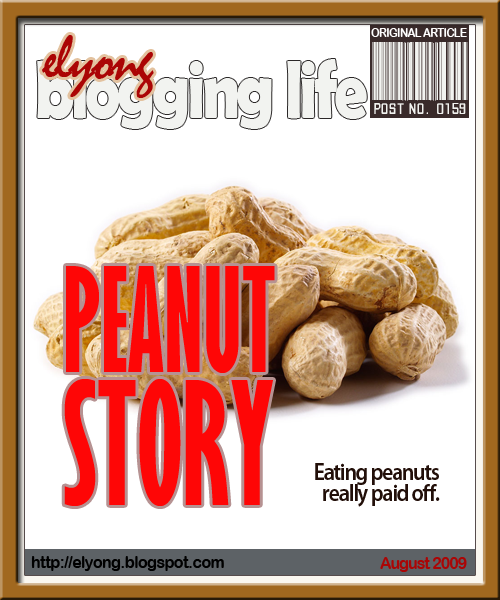 They say that eating peanuts will make you intelligent; I just forgot to ask how many sacks of peanuts I would have to eat to become one. Nevertheless, I like eating peanuts.
Looking back as far as I can remember, I was planting peanuts in our small farm and not eating them. My father is a tailor but we have a small farm he cultivated whenever he is tired of sewing. A poor man's break from work is another work.
Another thing I could remember about peanuts is that I used to steal them on my way to school. When I was young living in the province, I had to walk my way to school. Along the way I had to pass by different farms including peanuts.
I had to bow down as if I am picking stones but my other hand is picking peanuts in the ground. When I straightened up, I would throw the stones I picked up so as to convince the watcher, if there is, that I was really picking up stones and not the peanuts.
I guess eating peanuts really paid off.